"Shey them no tell you the house wey you enter" – Nigerian Man exchanges words with a snake he captured with his bare hands in his room (video)
Snakes are the least favorite reptiles of many people especially in this part of the world. Little wonder a Nigerian man could not contain his joy after he killed a venomous snake that slithered into his house.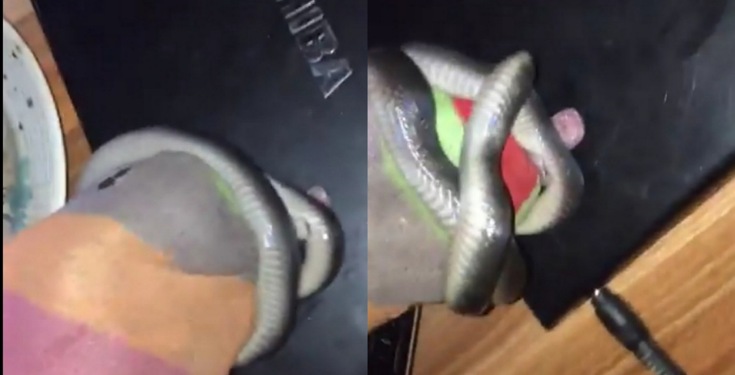 The brave young man posted a video that shows the moment he grapped the snake that crawled into his house.
He posted the video with the caption:
"killed this useless snake in my room this morning!!!Rubbish !!!!!!"
He went on to advise people to be cautious of their environment because snakes are more active in the raining seasons.
"Guys this is snake season!!! Please be cautious about your environment, as for me, I hate snakes naturally, I always want to kill Dem.", he wrote.
See video below: