Nigerian Lady found dead in her apartment in Asaba… and her friends are claiming she was stabbed to death by her lesbian lover
In a rather disturbing new report reaching us this hour, a Nigerian lady, identified as simply, "Vivian" was found dead in her apartment, today 15th of June 2020… and circumstances surrounding her death is quite sketchy.
The incident happened at Summit Junction, Near Govt. House in Asaba.
According to Vivian's friends, the deceased was reportedly stabbed to death about three days ago, and she was left to rot.
Vivian's are now pointing fingers at her lover, claiming Vivian was stabbed by her lesbian lover.
According to the gist flying round.. Vivian's lover is the stud (tomboy) in their lesbian relationship, and she (the stud) was allegedly caught sleeping with a guy.
It's gathered that her lover, the stud, over the fear that Vivian might expose her for 'sleeping with a guy' and probably ruining her 'stud' reputation, stabbed her to death while she was asleep, then covered her with a piece of cloth and then made away with some of her valuable items. She then went ahead to call Vivian's mother to tell her that Vivian had traveled.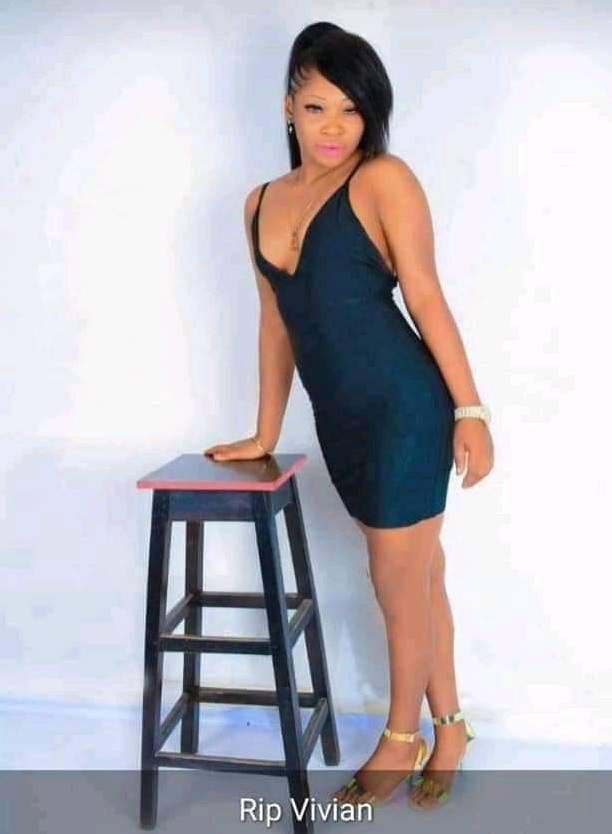 It was not until days later when residents began to perceive foul odour and the gathering of insects that they knew something was not right and then they beckoned on their landlord.
It was revealed that the stud had fled to Enugu but was eventually arrested and is currently in police custody.Video Player
00:0000:30
The landlord's son also confirmed that the duo were lovers.
Follow some screenshots below;