Man who can break my heart has not been born – Daniella Okeke
When one of the most desirable women in Nollywood sounds the alarm of a 'Damsel in Distress' on the social media, it wouldn't be so surprising to see a band of knights in shining armour riding to town, wanting to save her. This is the exact scenario that played out when 'Lagos Cougar' star, Daniella Okeke  posted something about her heart being broken.
"Anytime I have truly loved someone I have always gotten my heart broken. That's why I'm mean. I don't love anybody but myself. Fuck the world. No one really cares about you," she had posted on her wall.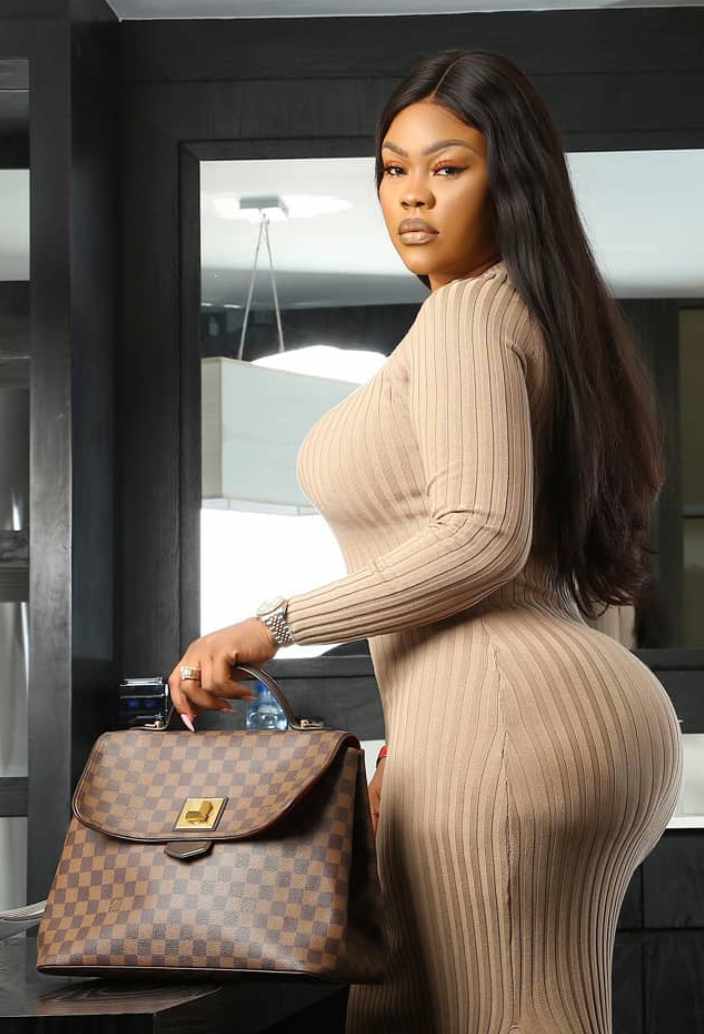 One of the first respondents to the post, who goes by the name'Topnaija'had a word of succour for the curvy actress. He said, "Love gives, forgives and always wins. So sorry about people who broke your heart but truth is there are still good faithful men out there and you'll find yours someday if you go it the right way. Love and light .
Another respondent to the post proffered an outright solution which must have got the actress laughing her head off.
He said, "I have a brother for you sis, I guess you both have same mindset cause he's also in same state of mind about love."
But it all turned out the actress, once famously rumoured to be dating Apostle Suleman, wasn't referring to herself. She explained it more like a girl who can very much take care of herself.
"Please, nobody broke my heart," she wailed in reaction to the torrent of comments that flooded her page.
"They have not born the person who can break my heart. I was just ranting on behalf of a friend. World people you love bad news," she said.
However, one man seemed to have succeeded in breaking her heart – President Muhammadu Buhari. She was so heartbroken that he was reelected that she threatened to seek citizenship elsewhere.
"I really don't understand how a reasonable person will vote Buhari. I don't get it? And if you ask them the only thing they will say is, he is fighting corruption. Yet corruption in Nigeria has gone worse in the last 4 years. I guess that's why they removed the Chief Judge and replaced him with his person, so even if PDP goes to court, they will still say APC won. What a country," she cried.