Man Dunks Into Gutter To Celebrate President Muhammadu Buhari's Re-Election
A man who had vowed to soak himself in a gutter for 10 minutes if President Muhammadu Buhari wins the 2019 election has kept his words.
The man, who lives in Bauchi, celebrated by lowering himself into a dirty gutter after Buhari was declared winner of the 2019 presidential election in Nigeria, then emerged displaying the 4 + 4 hand sign.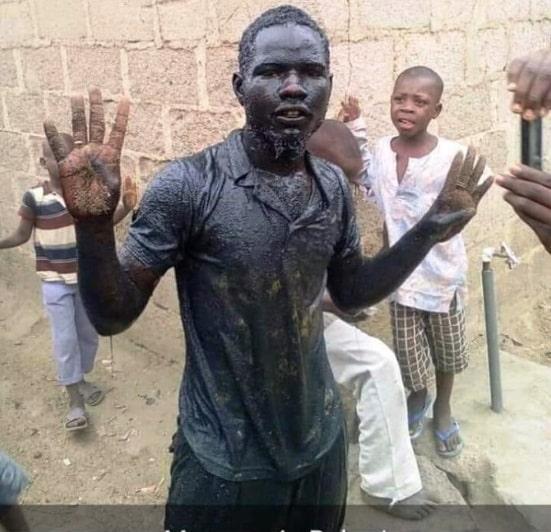 Buhari was declared the winner of the election in Wednesday morning, more than three days after voting closed in most of the polling centres.  He polled 15,191,847 votes, winning in 19 states, to defeat other 72 candidates including former vice president of Nigeria, Atiku Abubakar.