Instagram Slay Queen, Teju Pretty Slams BBNaija Khloe And Their Ex-Boyfriend, Mr Ye (Screenshots)
Instagram slay queen, Teju Pretty, who was repeatedly called out for living a fake life and refusing to pay vendors for clothes she bought, has called out Big Brother Naija ex-housmate, Khloe.
The slay queen took to Snapchat to spill the tea on Khloe and their ex-boyfriend, Mr Ye.
Teju talked about how Khloe was caught pants down in different hotels.
According to Teju, she assisted Khloe in paying so many debts weekly, yet Khloe called her stingy.
She said further that Khloe threatened to release her nudes on social media because they were both dating the same guy, Mr Ye.
Teju also slammed their mutual boyfriend, Mr Ye for being aggressive and abusive when they were together.
She said, he used to beat her for talking to her male friends in public and drag her away from conversations, till no one wanted to associate with her any longer.
According to her, her biggest regret was getting into a fight with Khloe because of him.
She further called him a deadbeat father for ignoring his son and lavishing money on drinks in the club.
She said Mr Ye's baby mama works in the garage to fend for their son while he is cruising round town in his Rolls Royce.
She finally praised her new boyfriend for sorting out the messes in her life after she broke up with Mr Ye.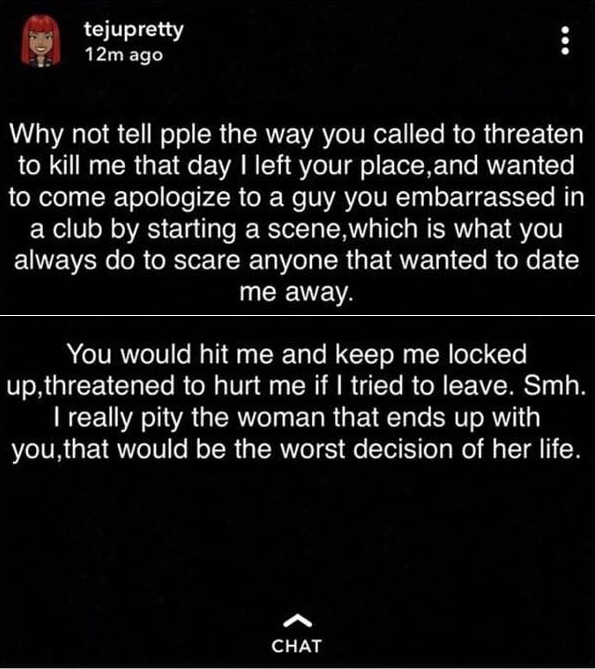 Read Also 👇👇👇: