"I'm grateful to have a forgiving wife by my side" – Man says as he shares photos of pregnant wife carrying his sidechick's baby
A married man named Jarmill Walker has taken to Facebook to share photos of his pregnant wife carrying his side chick's baby.
Sharing the photos, he expressed his happiness over the fact that he got married to a strong and forgiving woman who stayed by his side despite his mistakes.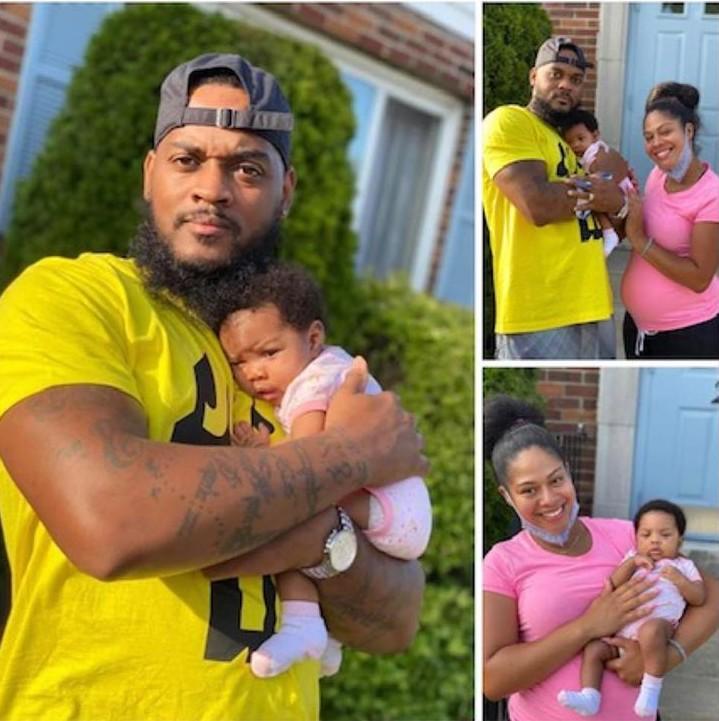 "God doesn't make mistakes. Unfortunately people do. This is not the ideal situation nor am I the perfect man, husband or father but we learn from our mistakes. I'm grateful for God's mercy and to have an incredibly strong and forgiving wife by my side and I appreciate the woman she is. This is my beautiful daughter, Bria Nicole", he wrote.