Hilarious reactions trail photo Of Miss Ihiala, Anambra Beauty Contestant
Many social media users believe this young lady has no business participating in a beauty contest.
The lady is one of the contestants, representing Ihialla in Miss Anambra beauty pageant.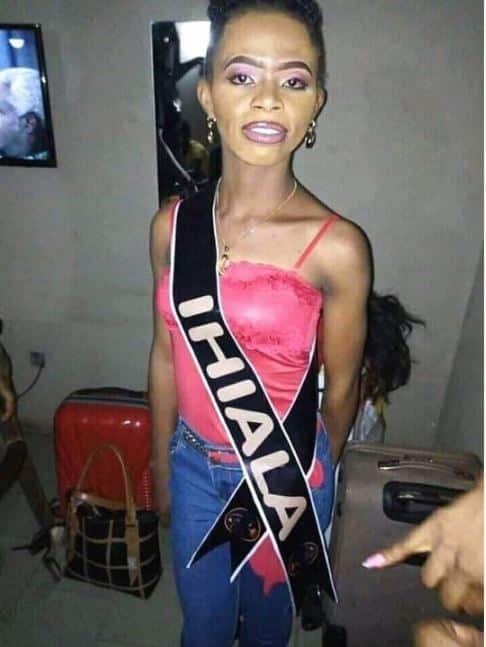 Since her photo emerged online, it has sparked different reactions.
Many have also disputed the integrity of the contest considering the registration of the lady. Some of others have also blamed the make-up artiste and stylist for not doing a good job.