Heartbroken man shares screenshot of his chat with his unfaithful fiancee, cancels the wedding
A heartbroken man has shared screenshots of his chat with his fiancee who was sleeping around with his friend.
According to the screenshots of their conversation, the man after investigation discovered that his fiancee was having sex with his friend.
She often tells him she's on her way to a female friend's house while in actuality, she's going behind to have sex with his friend identified as Uncle Uzor.
After she was busted, she revealed that at first, she was sleeping around with a lecturer in her school and then the lecturer tried to blackmail her with her nude video.
She said Uncle Uzor claimed to know the lecturer and help her sort out the issue so she decided to give her body to him twice as a way of thanking him.
Read their chats below;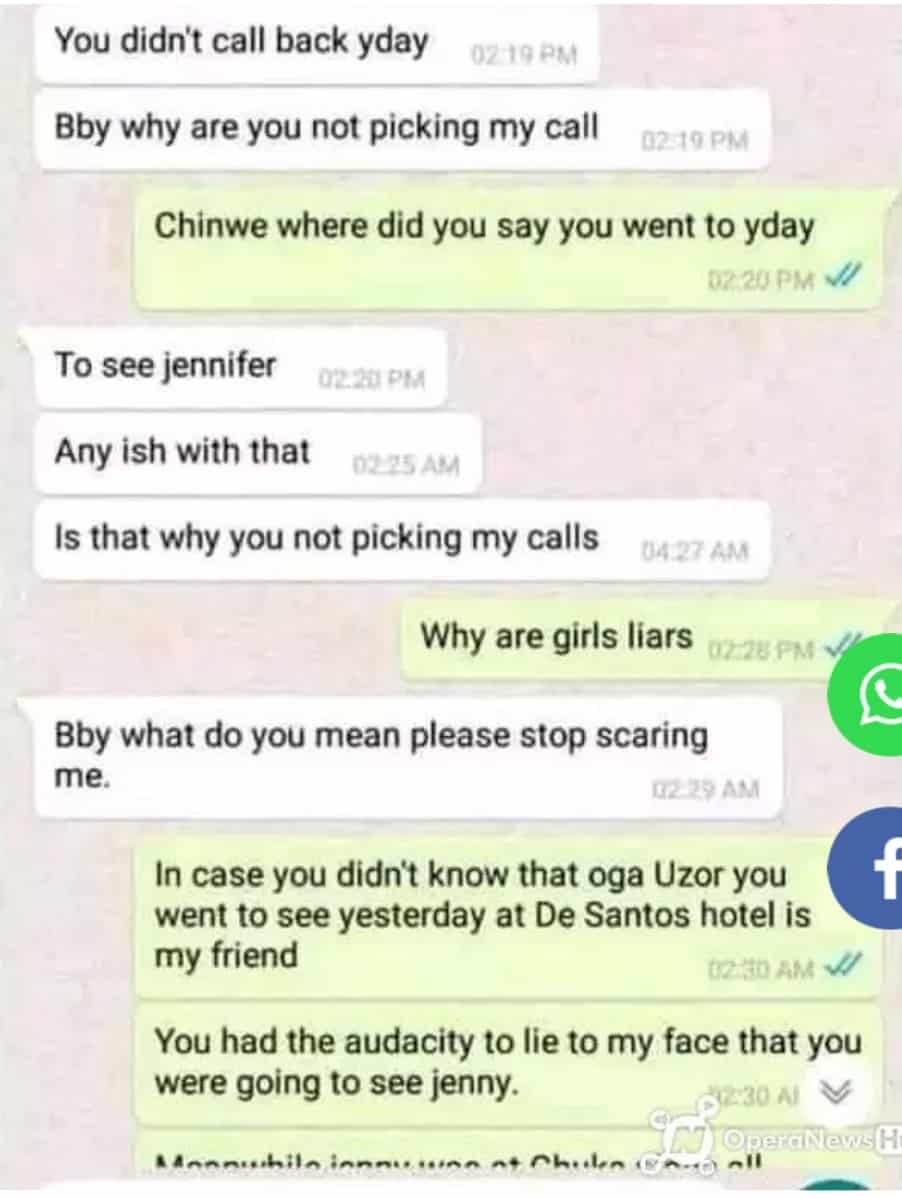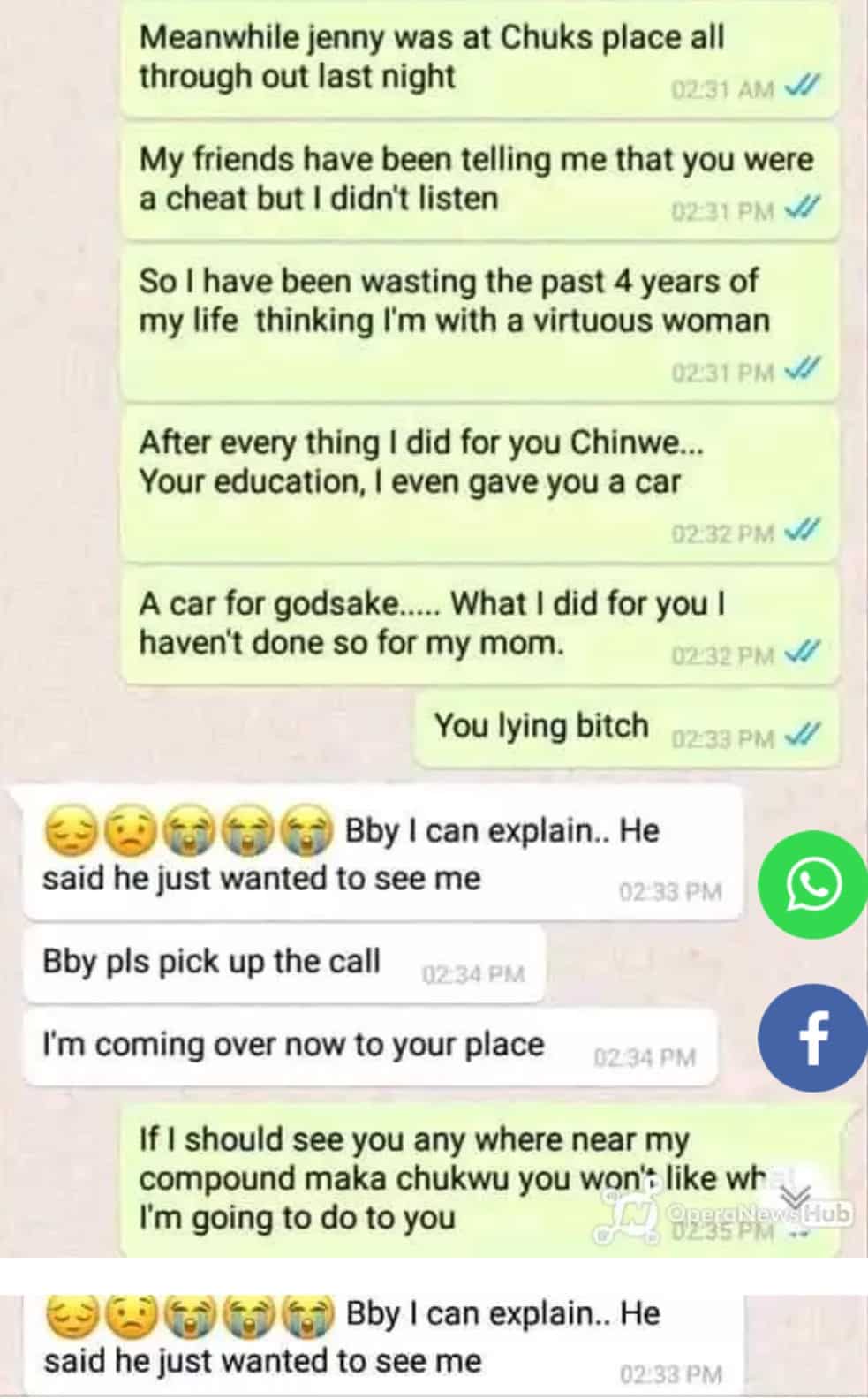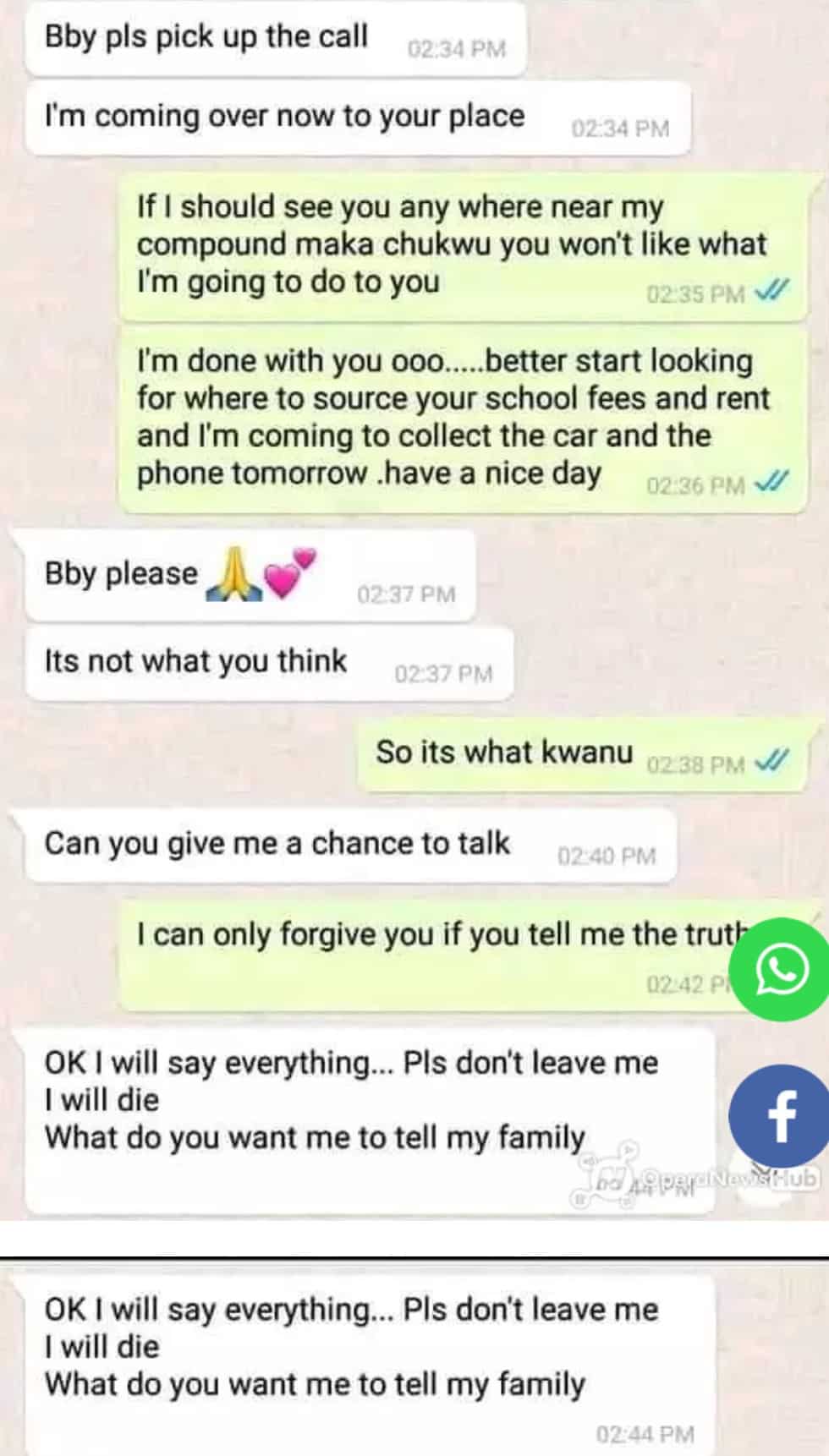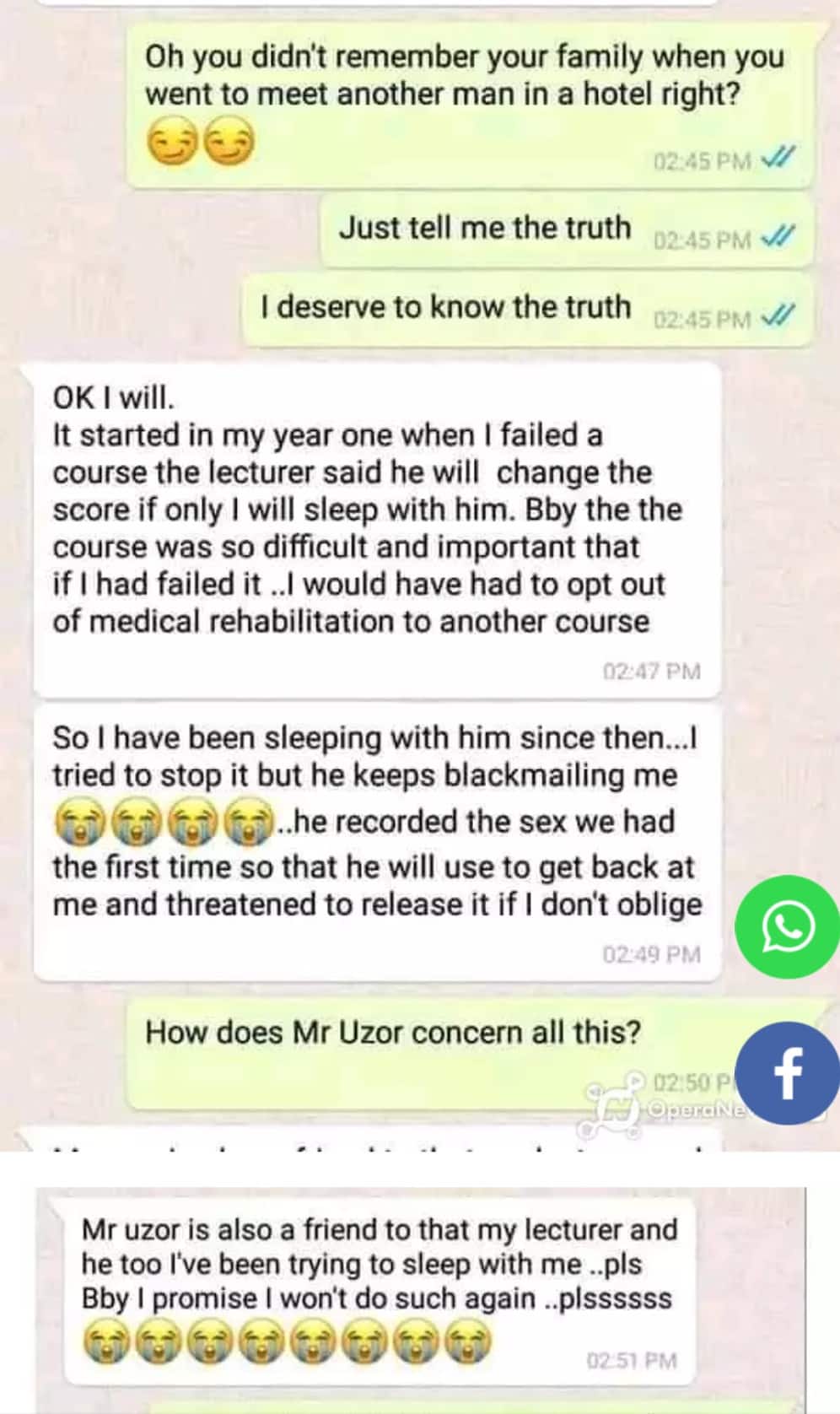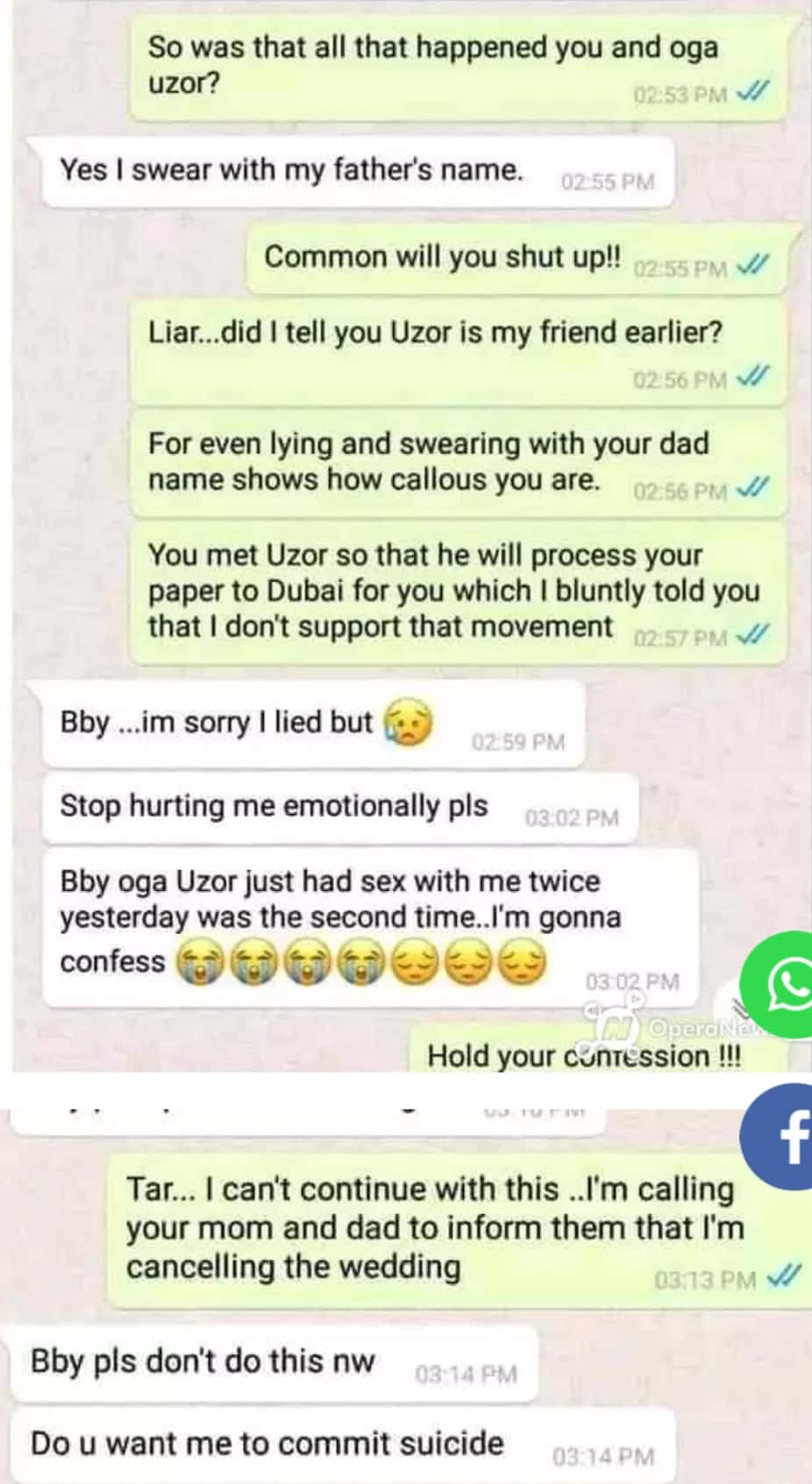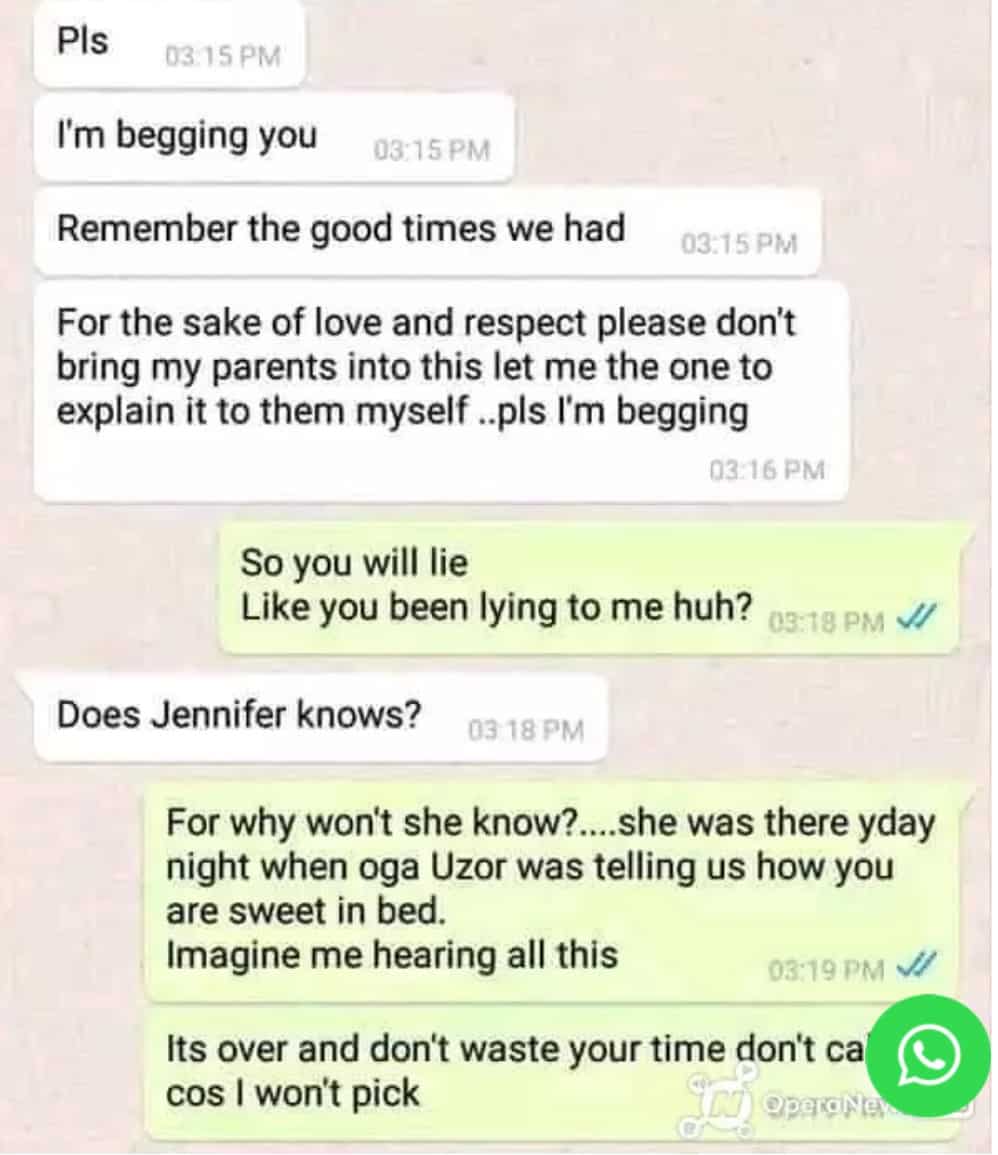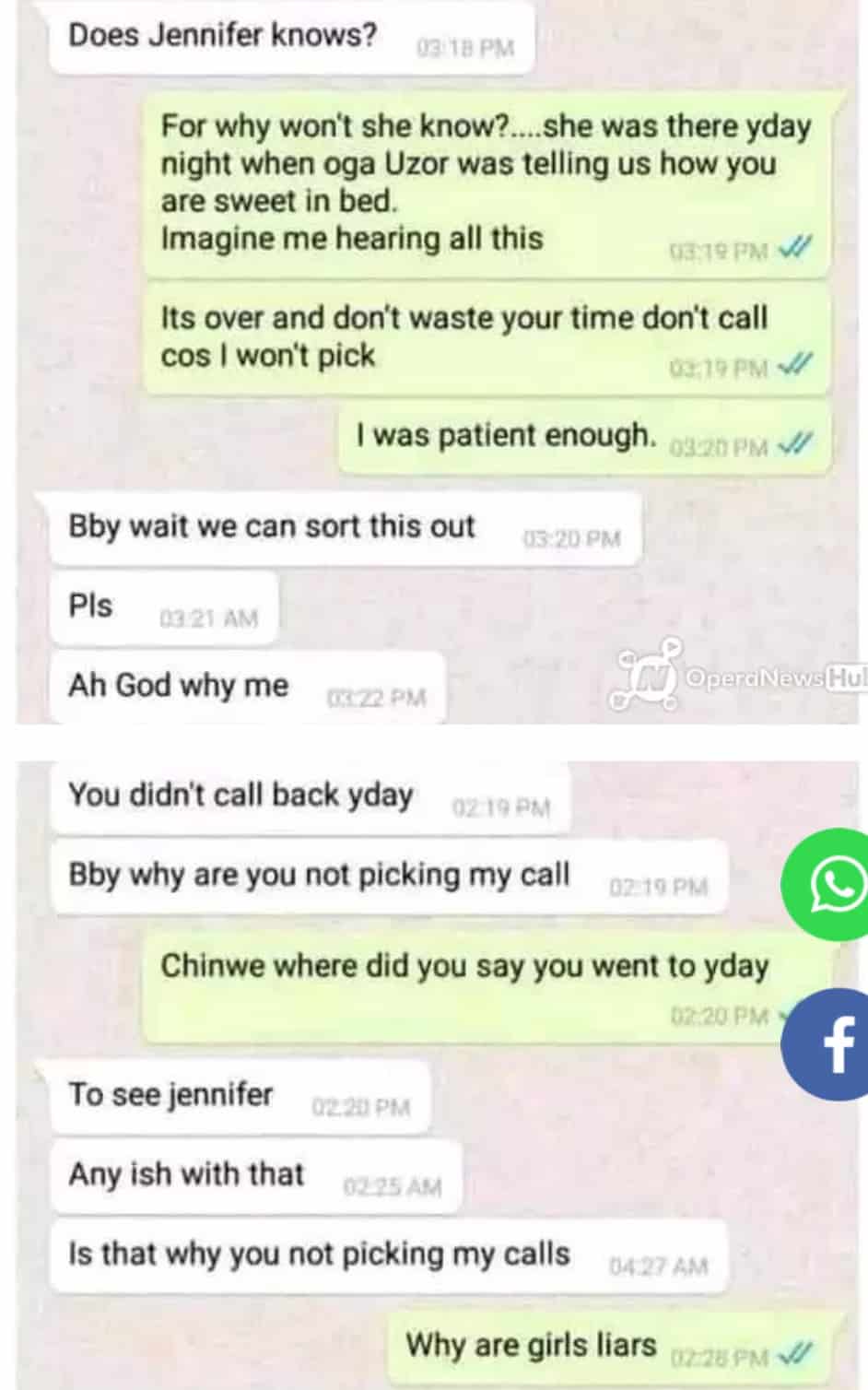 Related Posts: