Cubana Chief Priest offers his fans N50k each to insult Sandra Ikeji after she called him a 'dirty man forming celebrity'
Celebrity bar man, Cubana Chief Priest and millionaire blogger, Linda Ikeji's sister, Sandra Ikeji are still going at each other on Instagram.
They started dragging each other yesterday on a post in Linda's blog on Instagram, where Cubana advised people to enjoy themselves as life has no guarantee and that your enjoyment is your greatest asset.
Sandra went further in a new post on her Instagram, calling Cubana a dirty man forming celebrity, and dared him to provide the video of her husband drinking for free from him. Read below…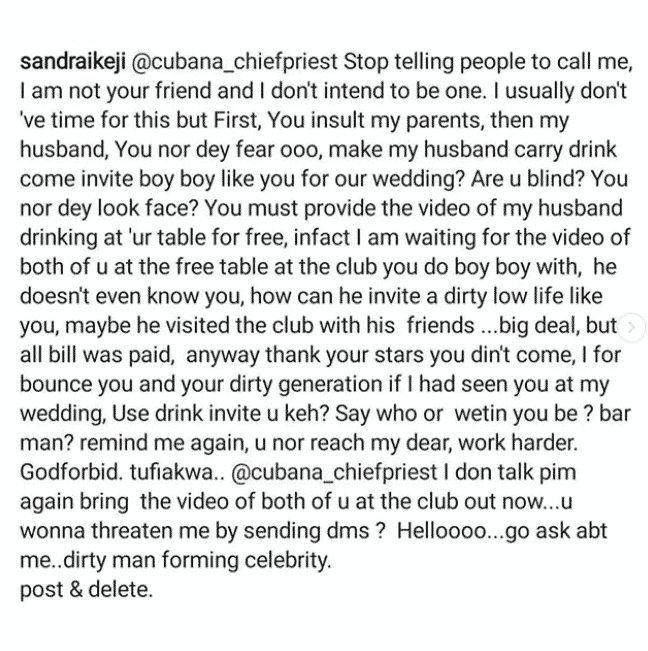 Cubana has now called on his fans to go to her page and insult her for him, that the best 10 insults will get N50k each.
Read as he posted below…