Actress Chioma Okoye slams Nigerian women who flaunt their assets without saying how they got it
Nollywood actress and film maker, Chioma Okoye has slammed Nigerian women who show off their luxurious lifestyles but can't teach people how they got it.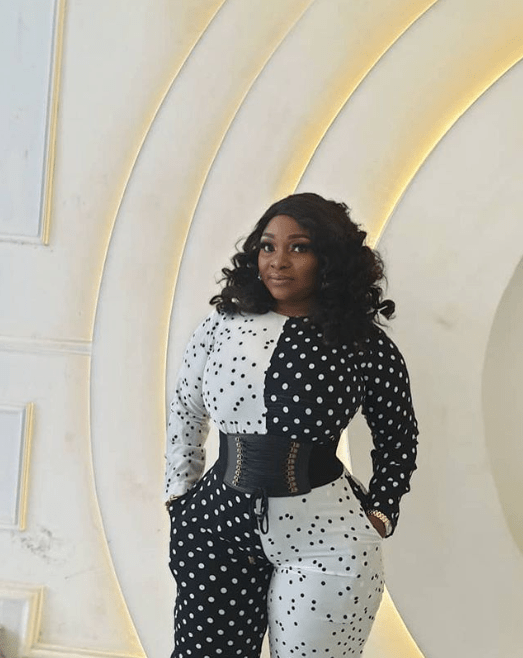 Writing on her Instagram page, Chioma blasted them to stop rubbing their "ill gotten wealth" on people's faces with that "Hardwork" narrative.
She then went further to encourage every successful young woman out there to support other women. Read her post below…
"It is exceedingly heartbreaking that most Nigerian women flaunt luxurious lifestyles with a confident caption of how you should work hard and the story goes on and on without really telling us the businesses that got them to where they are.
You come out preaching about a sweat on your brow and the assets you've been able to acquire without elaborate details of these profitable business or businesses you are wrapped up in.
I know a lot of people will come ranting about how people should mind their businesses and not stick their nose in some other person's bag, but the truth remains that the very moment you put out your achievements for us to celebrate with you, or as a scheme for motivation, you've made it our business and we deserve to know what got you there.
Basically, we are still in the frontlines of a pandemic and things are explicably hard for almost everyone but your business is thriving. At least, that's what you make us believe on social media. My dear, you will not die when you share your truth with the world. We are all craving for a better Nigeria but that change begins with YOU.
When you come out to portray you being the business mogul without sharing information, you are motivating young girls to doing despicable things to live your glorious and self acclaimed lifestyle. You can't be giving a sermon of Feminism and not render a helping hand to that same woman you want her to take charge and stand up for herself .
I have seen genuine women with good intentions set up conferences, Vlogs, forums to preach the legitimate ways they made their money.
Stop rubbing your ill gotten wealth on our faces with that "Hardwork" narrative.
I encourage every successful young woman out there to support other women. Just the other day which is seemingly like yesterday, we were all posting black and white pictures. The black and white pictures mean nothing if you as a woman are in a position to uplift others and you fail woefully in doing so.
This is the sole reason I am coming forward to say my truth. To tell the world how I legitimately made my money, built my house and established myself. I want to empower every other person both men and women by sho"